Scalerator NEO in the News
Northeast Ohio program emphasizes setting business growth goals
August, 2019, Smart Business Magazine By: Deborah D. Hoover
Northeast Ohio has focused lots of attention over the last decade on growing a multifaceted ecosystem that supports entrepreneurs starting ventures from scratch. More recently, elements of that ecosystem have morphed to support companies poised to grow but facing barriers, often related to capacity, customer base, or cash management.
Our region is developing its own scaleup ecosystem dedicating its resources to growing companies, creating jobs and developing innovative product lines. One such program is Scalerator NEO, a six-month educational program for leaders who choose to grow their businesses. …
14 companies sign on to third cohort of Scalerator NEO
April 2019 - CRAIN'S CLEVELAND BUSINESS - The third cohort includes manufacturers, service businesses, construction companies and tech companies from Cuyahoga, Lorain, Portage, Stark and Summit counties, organizers said. Averaging about $9.8 million in sales and 31 employees, the participating companies are …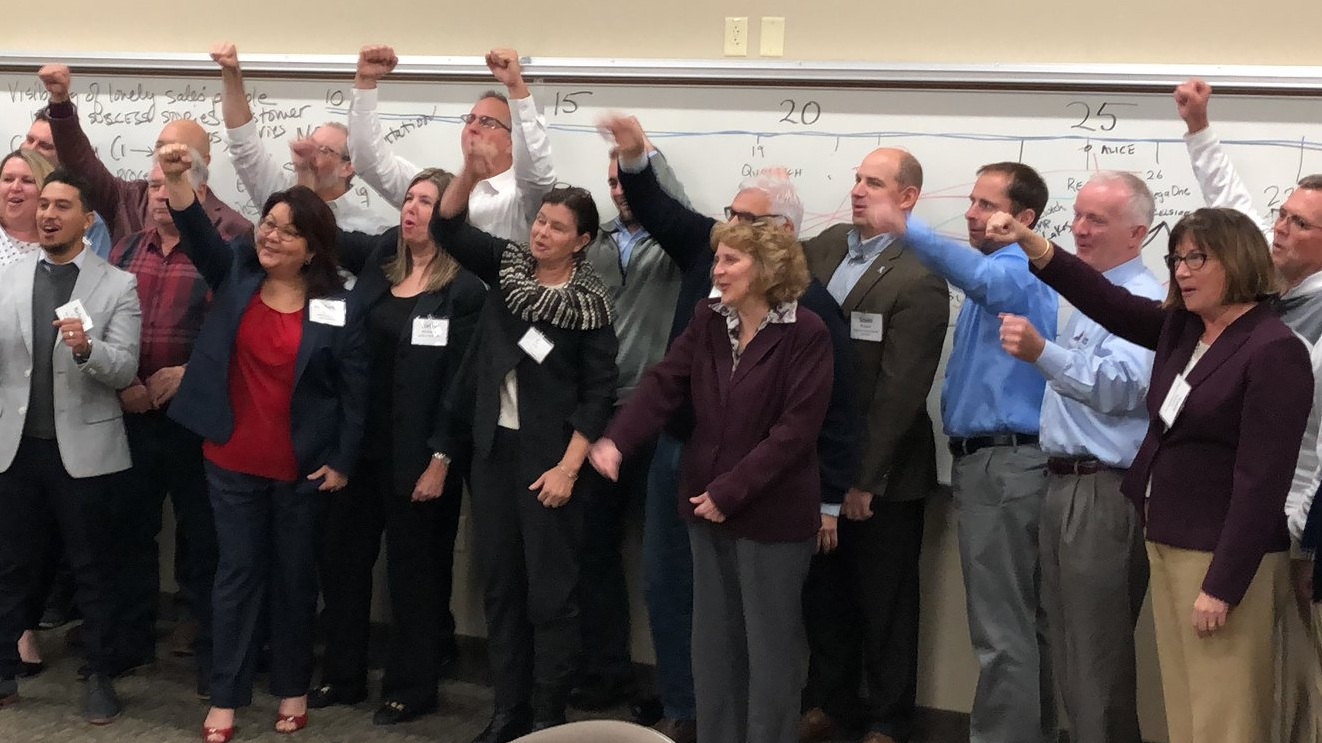 Scalerator NEO 2018 Cohort Graduates
January 2019 - CLEVELAND.COM - Scalerator NEO's 2018 class featured 12 businesses with a mix of manufacturing, construction, logistics, distribution and service providers. Participating companies all experienced growth since beginning the program. …
Scalerator NEO's second cohort attracts 16 companies
May 01, 2018 - CRAIN'S AKRON BUSINESS -The second cohort of the Scalerator NEO launched recently with 16 companies from four counties signed on for the educational program for entrepreneurs and leaders who are open to learning new ways to grow their businesses.
Scalerator NEO program seeks applicants - Cleveland.com
Feb. 5, 2018 - Scalerator NEO, a six-month educational program for entrepreneurs and leaders who want to grow their businesses, is accepting applications for its second cohort.
Companies with annual sales of $5 million to $15 million are encouraged to apply for the program, which offers six months of classroom and peer-to-peer learning opportunities designed to drive top-line growth. Classes take place at Baldwin Wallace University in Berea.
Wanted: Firms eyeing accelerated growth - Crain's Cleveland
Oct. 28, 2017 Scalerator NEO, an intensive six-month bootcamp for established Northeast Ohio companies focused on rapidly increasing their growth rates, is accepting applicants for its second class — and it's not for the faint of heart.